Category Archives:
Wedding Stationery
More and more couples are including wedding programs as part of their ceremonies. It can be a nice touch to let your guests know more about the details of your wedding, as well as to introduce them to your wedding party. If you choose to do a wedding program, these are the basics that you will need to know…
First of all, plan ahead – way ahead! I can't tell you how many brides decide to make their own wedding programs and end up spending the whole night before the wedding frantically assembling them. And forget about getting the groom to do it – how many men do you know that can tie a perfect bow? Either order your programs fully assembled from the stationer (a pricey proposition, to be sure), or block out time to do it yourself at least a few weeks before the wedding.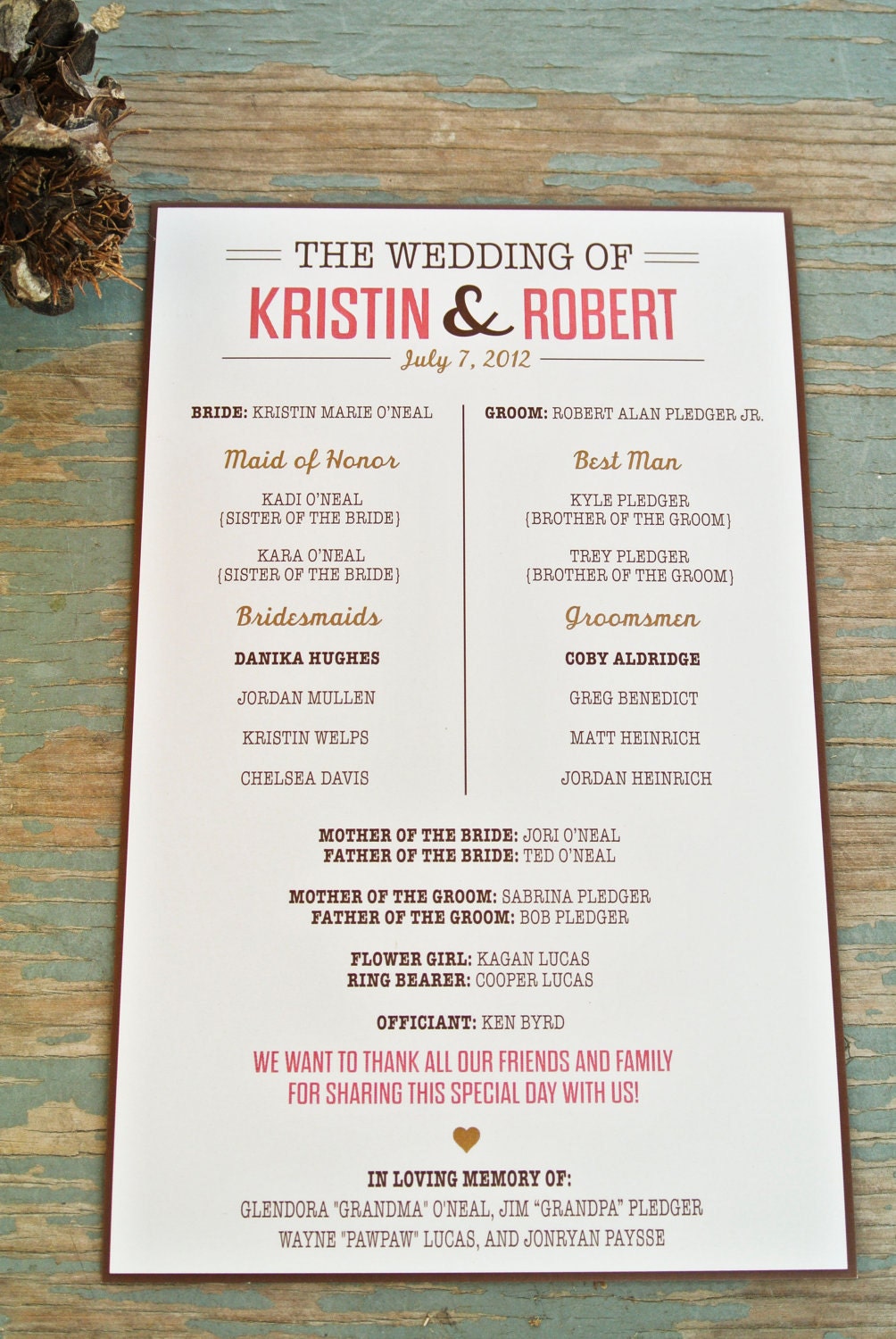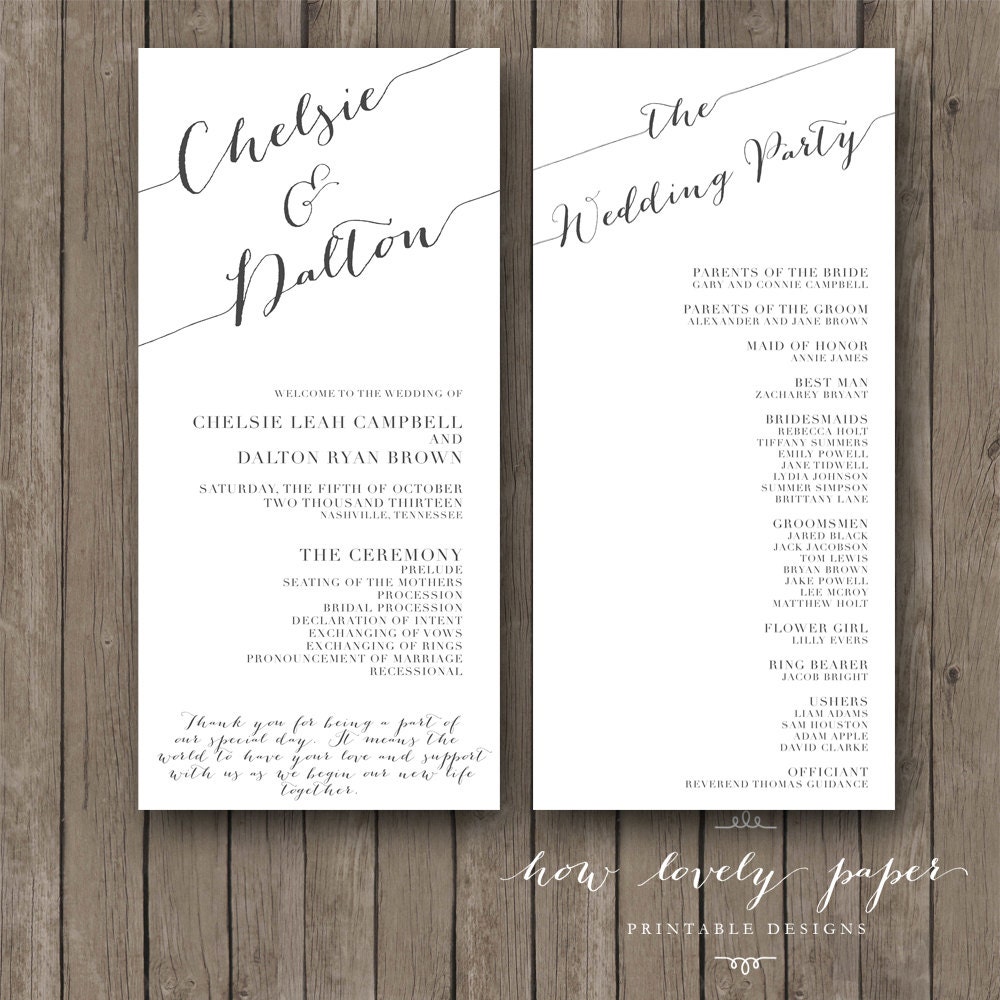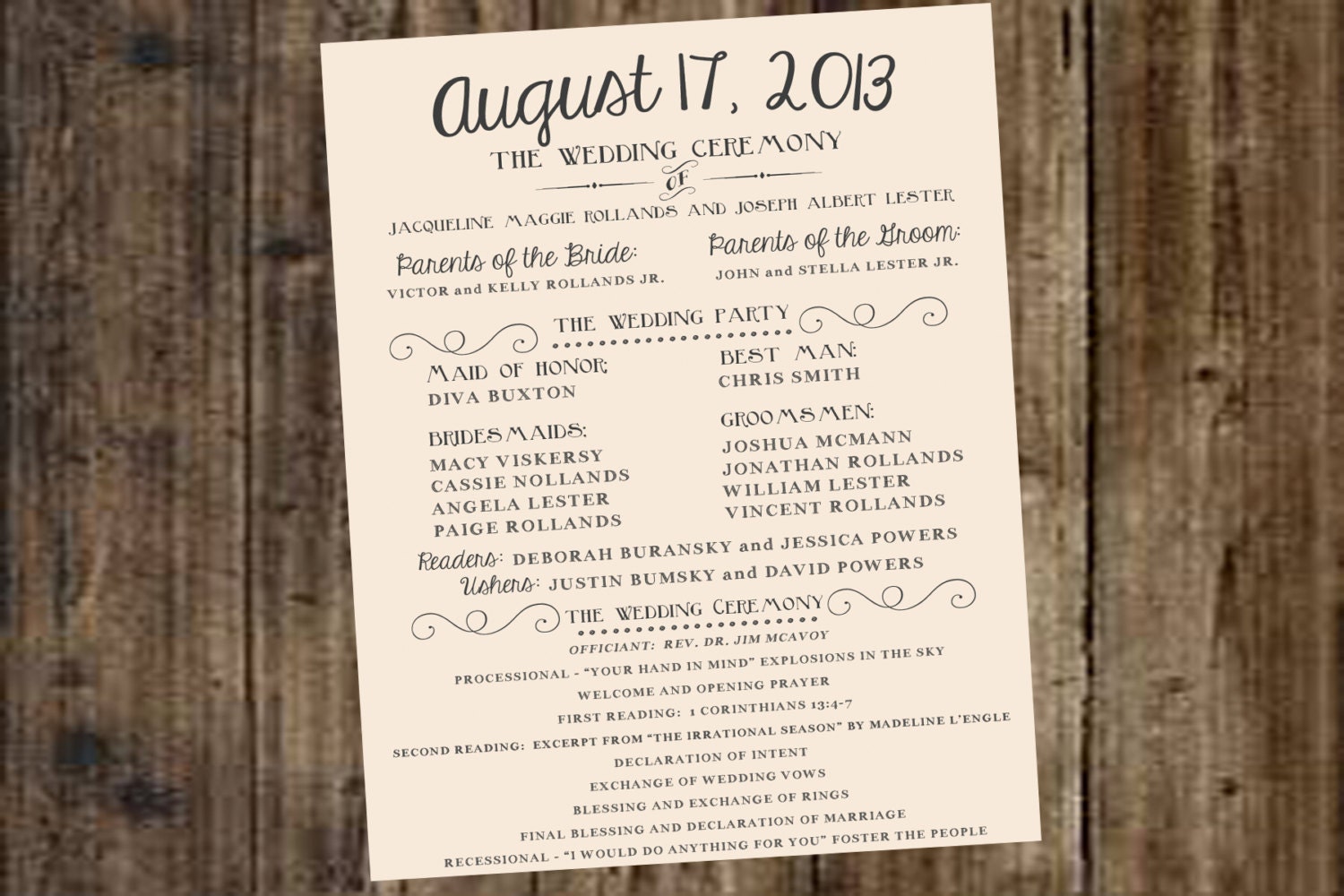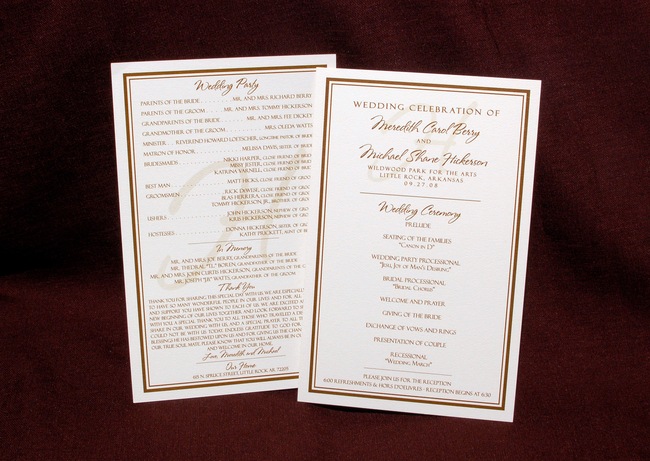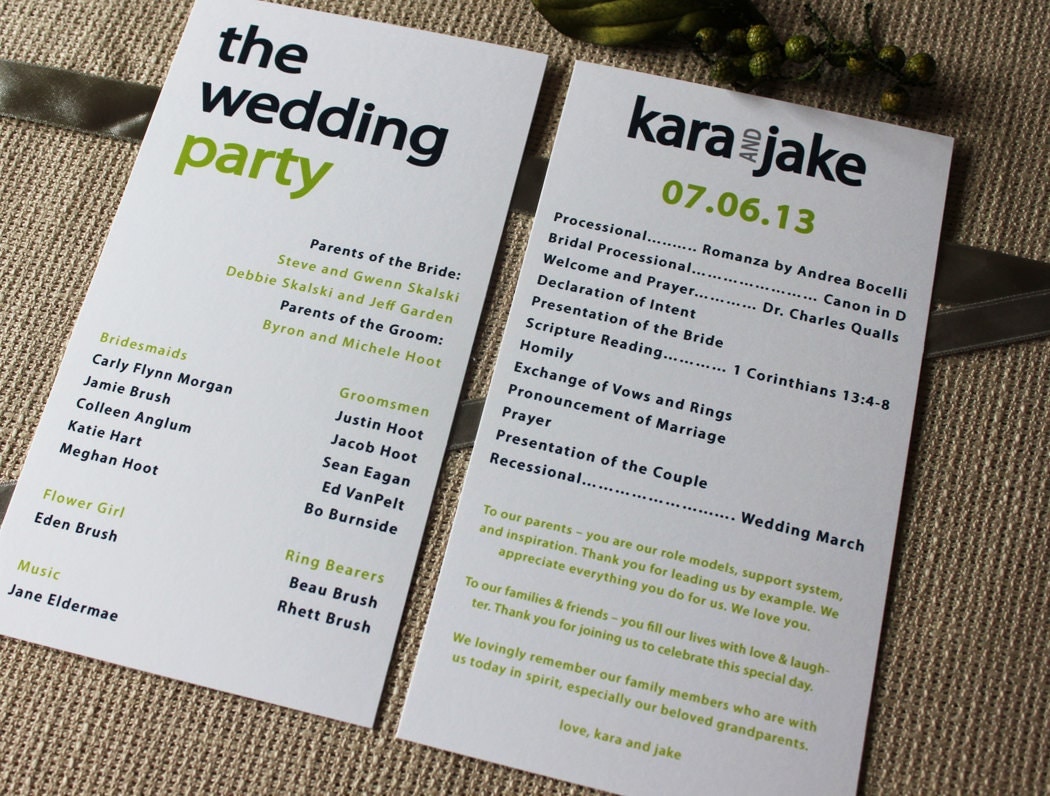 Books have been written about choosing your wedding stationery. There are so many different styles, paper stocks, ink colors, lettering styles and sizes of cards and envelopes to choose from that it can leave the bride-to-be flummoxed. any weddings turn out to be successful because of stationeries. Wedding stationeries are set of specialized paper that has a similar design template. Wedding stationery comes on different sizes and serves different purpose. While the wedding stationery may not be as highly visible as the bridal gown or the cake or the reception décor, it creates a subtle influence on the tone of the wedding and its importance should not be underestimated.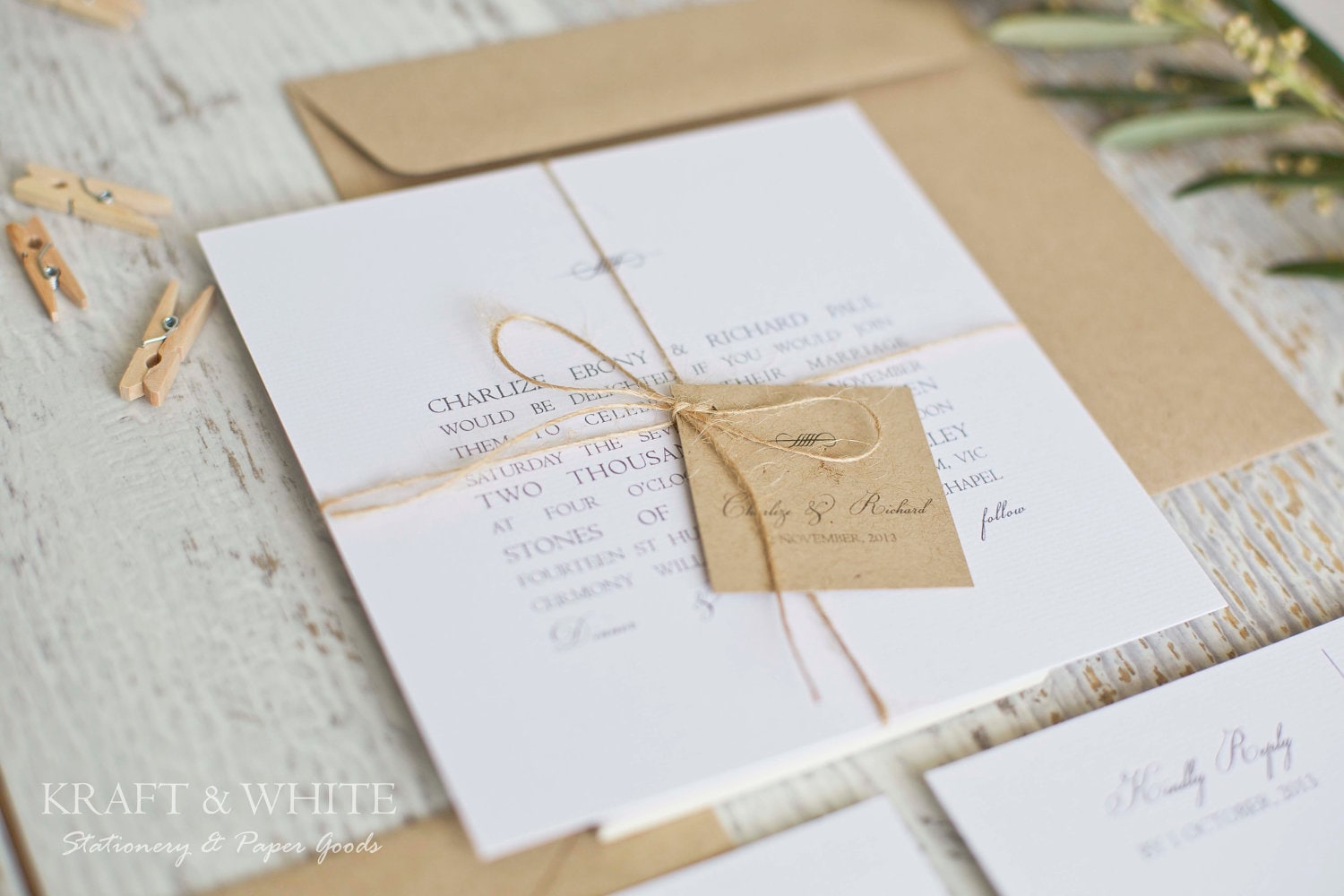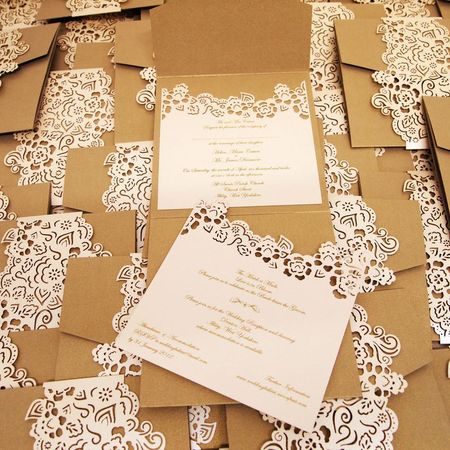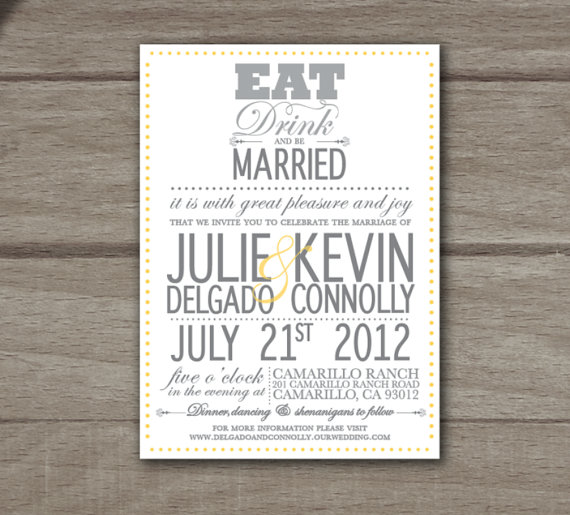 Your wedding invites should be uniquely your own, and a well-chosen, appropriate invitation will give your guests.There are several main ways that you can get unique wedding invitations. The bride and groom would want this memory to be a memorable and unique one. For this, things need to be done differently. This would include the invitations, too. Contemporary invitations that are a class apart are the first choice of many young people who plan for an up-to-date and modern wedding. There are many stores that specifically cater to various kinds of requests of various budget ranges. Many youngsters believe an appropriate invitation sets the tone for the wedding theme.
During this time, one of the many things that needs to be planned out is a wedding invitation. It gives an idea about the theme of the marriage and above all, serves as a reminder for the receiver of the great day.

When talking about bohemian wedding ideas, they're full of whimsical details, flowing dresses, layered and chunky jewelry, wild flowers and feathers, and a bride and groom whose look is relaxed and effortless. Here're some boho wedding ideas that you can try on your own.
1. Send out chic bohemian wedding invitations.
Bohemian Floral Spring Wedding InvitationsAs Low As $0.94
Floral Bohemian Wedding InvitationsAs Low As $0.94
Floral Boho Wedding InvitationsAs Low As $0.94
Rustic Bohemian Wedding InvitesAs Low As $0.94
Chevron Bohemian Wedding InvitationsAs Low As $0.94
Boho Themed Floral Wedding InvitesAs Low As $0.94 
Bohemian Photo Wedding InvitationsAs Low As $0.94
Navy and Yellow Boho Wedding InvitesAs Low As $0.94
Chevron Boho Wedding InvitationsAs Low As $0.94
Bohemian Vintage Wedding InvitesAs Low As $0.94
 2. Have a bohemian bridal look.
Praise Wedding
3. Use colorful wild flowers.
Style Me Pretty
4. Prepare Bohemian bridesmaid dresses for the girls.
Style Me Pretty
Wedding Chicks
5. Think of candles and string lights to decoration the ceremony and reception.
The Every Last Detail/Boho Weddings/Wedding Chicks/
Bohemian wedding themes often incorporate nature, vintage or eclectic styles and found objects into the wedding ceremony and reception. A bohemian wedding will frequently have a relaxed social atmosphere by blending elements such as music, floral arrangements and food to be unique, laid-back and often upbeat. Bohemian weddings generally choose stylistic preferences which are outside the norm.
Bohemian Wedding Dresses
Bohemian Wedding Invitations
Bohemian Floral Spring Wedding InvitationsAs Low As $0.94
Floral Bohemian Wedding InvitationsAs Low As $0.94
Floral Boho Wedding InvitationsAs Low As $0.94
Rustic Bohemian Wedding InvitesAs Low As $0.94
Chevron Bohemian Wedding InvitationsAs Low As $0.94
Boho Themed Floral Wedding InvitesAs Low As $0.94 
Bohemian Photo Wedding InvitationsAs Low As $0.94
Navy and Yellow Boho Wedding InvitesAs Low As $0.94
Chevron Boho Wedding InvitationsAs Low As $0.94
Bohemian Vintage Wedding InvitesAs Low As $0.94
Striped Boho Wedding Invitation CardsAs Low As $0.94
Photo Inspired Bohemian Wedding InvitesAs Low As $0.94
Bohemian Pocket Wedding InvitationsAs Low As $1.59
Backyard Boho Wedding Invitation KitsAs Low As $1.59 
Mint Pocket Boho Wedding InvitationsAs Low As $1.59
Yellow and Gray Pocket Wedding InvitesAs Low As $1.59
Elegant Laser Cut Wedding InvitationsAs Low As $1.99
Exquisite Laser Cut Wedding InvitationAs Low As $1.99
Metalic Brown Laser Cut Wedding InvitationsAs Low As $1.99
Romantic Laser Cut Pocket Wedding CardsAs Low As $1.99